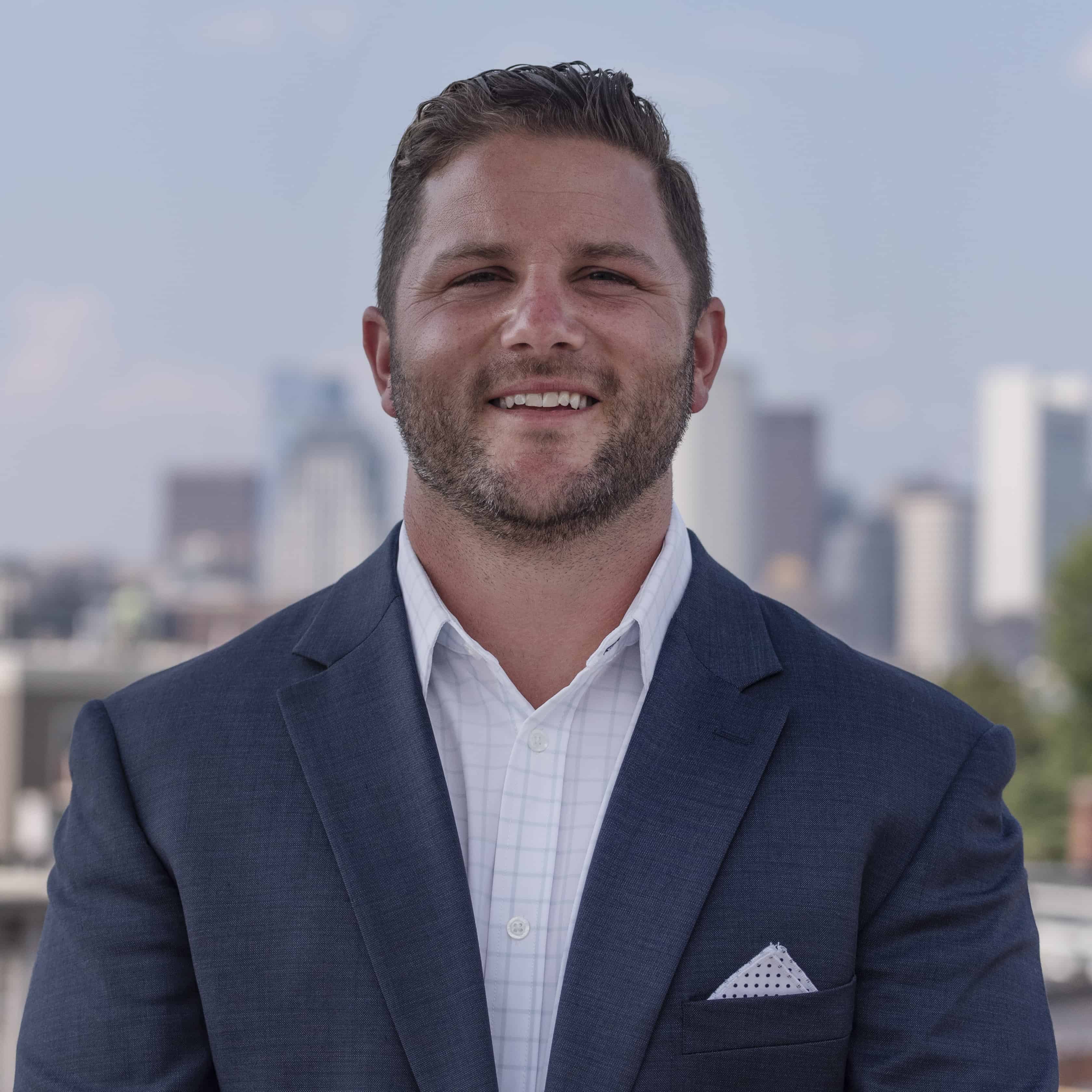 Joshua D. (J.D.) Wild
Principal/Founder
As a Principal of Elevated Realty, J.D. leads the strategic direction of the company and works with corporate real estate users, investors, developers and banking institutions. His unparalleled focus and drive for systematic production streamlines the company's goals and ensures the financial strength and operating efficiency of the firm. As a broker, he specializes in multi-family investment properties, luxury condominiums and residential land [...]
Joshua D. (J.D.) Wild
Principal/Founder
As a Principal of Elevated Realty, J.D. leads the strategic direction of the company and works with corporate real estate users, investors, developers and banking institutions. His unparalleled focus and drive for systematic production streamlines the company's goals and ensures the financial strength and operating efficiency of the firm. As a broker, he specializes in multi-family investment properties, luxury condominiums and residential land development. J.D. leads with entrepreneurial spirit focusing on integrity, market knowledge and relationships. He regards maintaining honest, long-term relationships as the key to his success.
J.D. has extensive experience in all aspects of the real estate development and marketing process. As a licensed builder, J.D. has over 13 years of experience and extensive knowledge in regards to construction and project management. J.D. is also a seasoned real estate attorney who has counseled and worked with numerous developers, contractors, homeowners, and financial lending institutions.
J.D. holds a BA in Political Science from Merrimack College, where he was a captain and four year starter on the football team and graduated Summa Cum Laude from Suffolk Law in Boston, MA. In his free time, JD enjoys exercising, outdoor activities and spending time with his wife Alex, two sons Enzo and Nico and his two dogs: Angus and Frankie.
Office Location
174 Dorchester St.
Boston, MA 02127
Contact Info
Specifications
Languages:
Specialties:
Service Area:
Joshua's Testimonials
"Just want to take the time to thank you for helping our family find our dream home. Even though a long and stressful journey, it was all worth it in the end. Words can't express how happy our family is in our new home and we look forward to creating new and lasting memories here."
Manny, Somerville MA Multi-Family
"First impressions are lasting impressions and this only begins to describe the professional interaction between myself and Josh Wild. He took the time over a busy and humid weekend to visit my home, describe to me what his organization was about and its' long ranged goals regarding the sale of my home. Shortly after, I was given specific instructions as to what was expected of me in order to have a swift and profitable outcome regarding the selling of my home and at this time I was [...]
Raymond O., Seller - Medford, MA
"Josh, it was great to work with you. You made the process very easy for my clients and you were extremely helpful and professional with the removal of the tenants. I welcome the opportunity to work with you and your team again. I will definitely keep you in mind for future projects."
Michelle M., Local Real Estate Agent - Somerville, MA
"I want to praise Josh and Dan for their knowledge and professionalism in the very smooth selling of our Somerville home, from beginning to end of the transaction. You went above and beyond. Your immediate response by phone and ability to answer every question we had. Accommodating us in every way possible, helping us to resolve a problem. You and your team are the best, we recommend you highly."
Joe and Maryann C., Seller - Somerville, MA