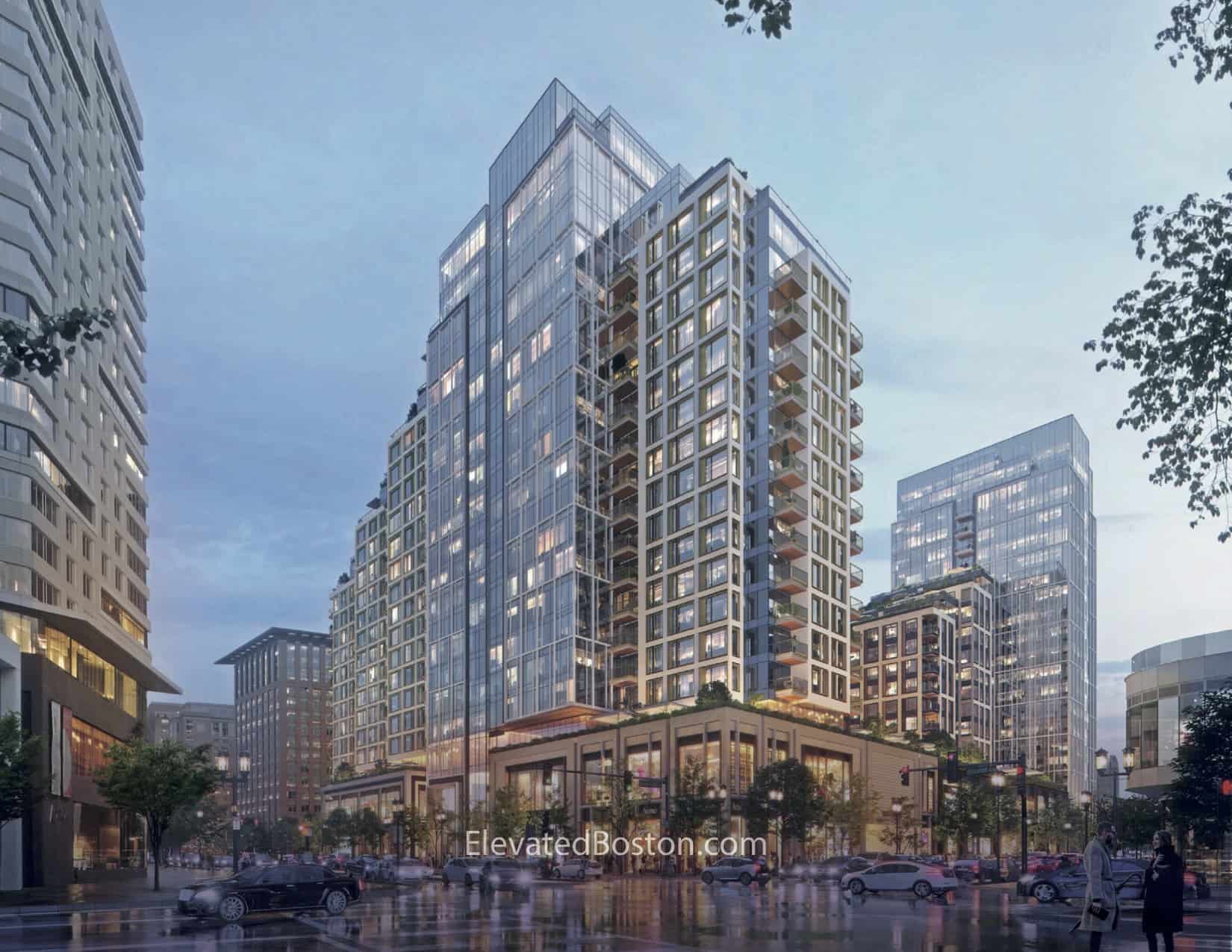 Echelon Seaport: The Building
Echelon Seaport, one of the most highly anticipated mixed-use developments in Boston's history, is set to begin pre-sales at the beginning of 2018. Featuring 448 luxury condos spread across two towers and 21 stories, Echelon Seaport is set to become the quintessential live/work/play destination on Boston's waterfront. Unlike its predecessors, 22 Liberty, 50 Liberty and Pier 4 which have ground floor restaurants, Echelon Seaport will feature 125,000+ square feet of mixed-use retail and restaurant space throughout its first two floors. There will also be a 19,000 square foot landscaped plaza within the confines of the Echelon Seaport development which will provide residents and the general public with an array of shopping, eating and drinking options steps from Boston Harbor. Ideally located across Seaport Boulevard from Fan Pier and the waterfront, Echelon Seaport is going to bring a new level of shopping and dining experiences to residents and visitors alike. With a mix of studio, 1 bedroom, 2 bedroom, 3 bedroom and Penthouse units, Echelon will have a floor plan that fits every buyers needs. Prices are expected to start around $1,000,000. Echelon will have a vast array of luxury amenities including a resort-style pool with cabanas, fitness center, courtyard, concierge services, 24/7 security, garage parking and plenty of outdoor spaces for entertaining.
Echelon Pre-Sales: Buy Early
Echelon will begin pre-sales at the beginning of 2018 and although it is currently a hole in the ground, buying early is almost always the smart move, especially in the Seaport. Both 22 Liberty and 50 Liberty sold out well before completion. Early buyers at 22 Liberty saw the value of their unit increase, sometimes by hundreds of thousands of dollars, by the time they closed on the unit. When it comes to buying pre-construction, the buyers that are first in tend to reap the benefits of market appreciation and high demand for luxury condos, especially in the thriving Seaport neighborhood. At Elevated, we specialize in advising clients on pre-construction purchases months or even years before building completion. Our clients have purchased at all of the major buildings in the Seaport including 22 Liberty, 50 Liberty and Pier 4. Contact Elevated today to be added to our VIP Buyer List for Echelon Seaport. We look forward to hearing from you!