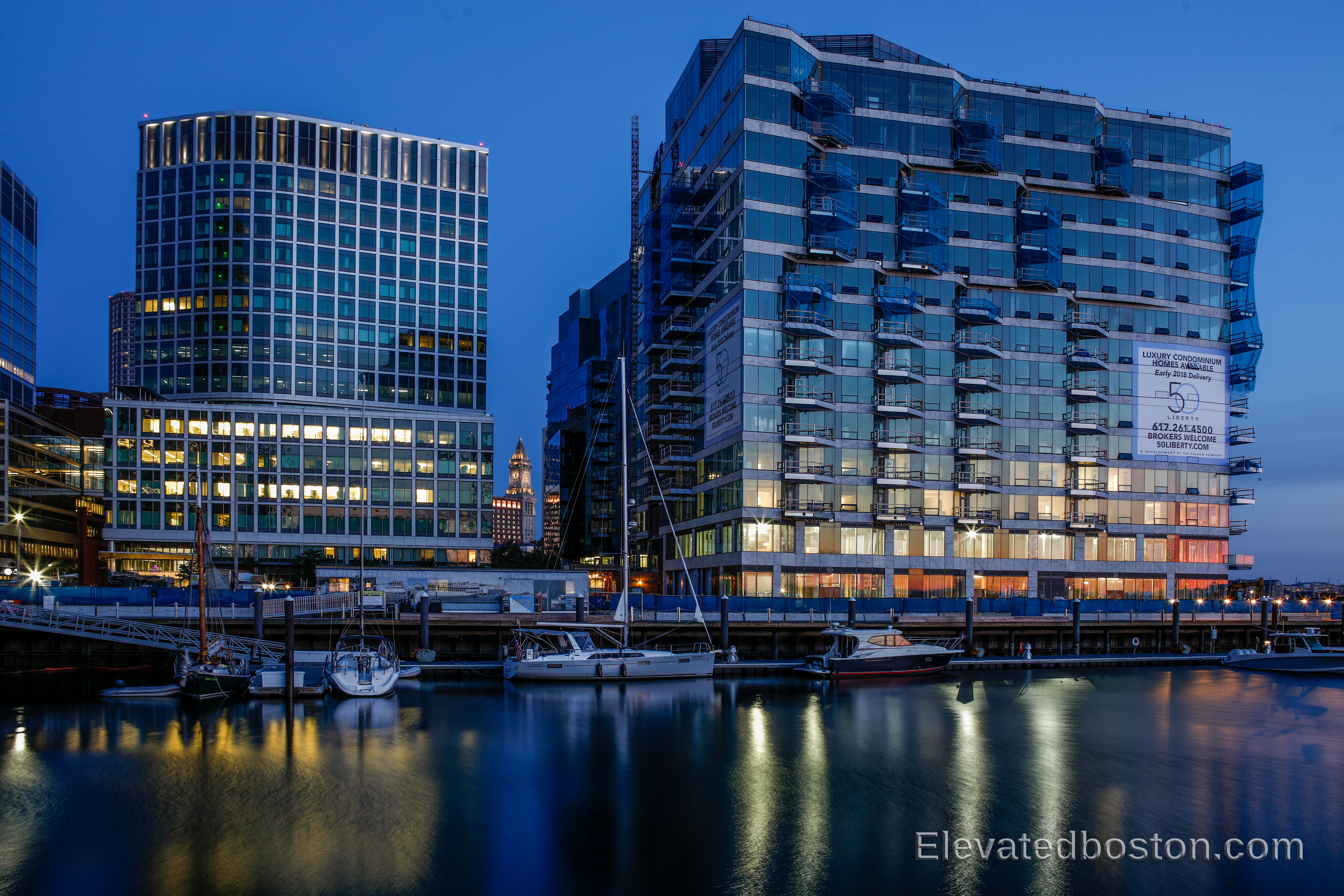 50 Liberty: Penthouse 1A Hits the Market for $9,100,000
50 Liberty in Boston's thriving Seaport has only a few units remaining. The building will not be ready for move in until March 2018, however it is already 95% sold out. The latest unit to hit the market is Penthouse 1A. Listed at $9,100,225, Penthouse 1A is a 3 bed/3.5 bath featuring 3583 square feet of living area, three private terraces and a second entrance for guests and staff, Penthouse 1A has some of the most amazing views that the Boston Waterfront has to offer. Similar units at 50 Liberty's predecessor 22 Liberty have sold between $4,500,000 and to $7,500,000. Although final sales have yet to close, 50 Liberty and Pier 4 have put new construction Penthouse units under agreement for well over $10,000,0000. These price points are not surprising given the very limited waterfront real estate left in the Seaport. With units still available at Pier 4 and the game-changing Echelon Seaport about to begin pre-sales on 400+ units, it remains to be seen where the ceiling is on luxury units in the Seaport. The only other unit remaining at 50 Liberty is Unit 11C, a well-appointed 2 bed/2.5 bath with 1807 square feet of livable space on the 11th floor.
Elevated specializes in representing luxury new construction buyers in Boston's premier neighborhoods. For more information on purchasing a new construction condo, contact Elevated today.