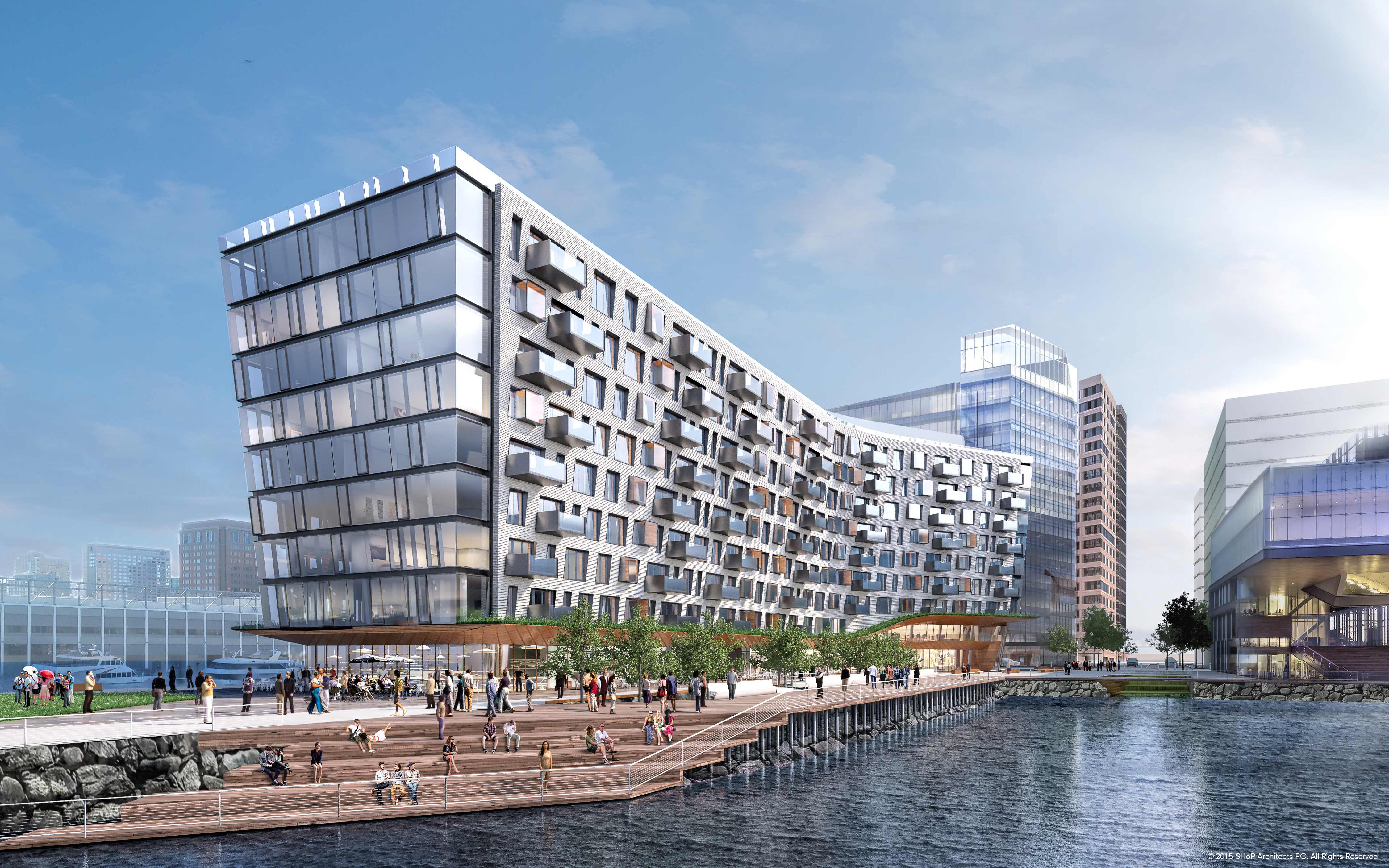 PIER 4 SEAPORT: SELECT LUXURY UNITS HIT THE OPEN MARKET
Earlier this week, Pier 4 Seaport, one of Boston's most anticipated luxury condo buildings, released select units to the open market, ending the initial off-market sales period. The Pier 4 Seaport Sales Team is now scheduling buyer presentations for the general public. The Pier 4 Condos are located at the former site of Anthony's Pier 4. Surrounded by water on 3 sides and boasting unprecedented views, Pier 4 is offering unmatched amenities including 5-star, white glove concierge services and valet parking. Pier 4 floor plans are truly unique, no two units are the same, all units have private terraces overlooking Boston Harbor and most of the floor plans easily eclipse 1000 sq ft, providing open living directly on the Seaport Waterfront. Below is a full list of available units and pricing. For more information on Pier 4 contact info@elevatedboston.com or visit Elevated's Pier 4 Condo page.
Unit 6L: 1 Bed/1.5 Bath, 969 sq ft, $1,453,500
Unit 4E: 2 Bed/2Bath, 1406 sq ft, $2,498,000
Unit 5F: 2 Bed/2 Bath, 1569 sq ft, $2,624,625
Unit 5I: 2 Bed/2.5 Bath, 1870 sq ft, $3,174,942
Unit 3G: 3 Bed/3.5 Bath, 2073 sq ft, $3,990,525
Unit PH-M: 4 Bed/3.5 Bath, 2564 sq ft, private roof terrace, $8,743,240
To view all new construction developments in Boston's Seaport, including Echelon Seaport and 50 Liberty, click here.